Custom MX Graphics , Helmet Wraps, Jersey Printing, Banners & More.
R2 MX Graphics has been offering premium motorsports decals since 2016. Choose us for your next-
Semi Custom MX Graphics
Pre Designed kits for faster production time. Customize colors, logos, laminates, special effex and more.
MX Helmet Wraps
Full Custom MX Helmet wraps for the most popular brands like Shoei, 6D, Arai, Bell, TLD & more.
Full Custom MX Graphics
Completely unique to you. We start with a blank canvas and bring your ideas to life. Your mind is the limit.
MX Jersey Printing
High Quality MX Jersey Printing Services available. Ship us your jerseys or apply prints at home with an iron.
Full Custom Jet Ski Wraps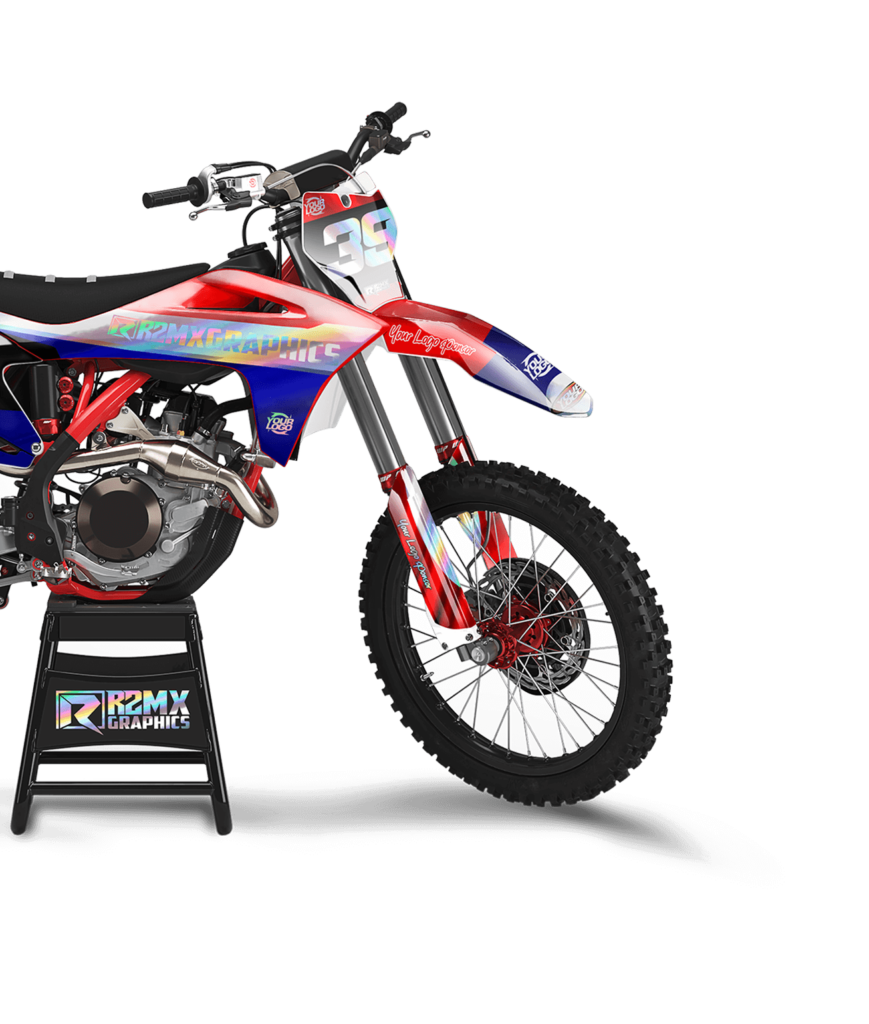 Custom Holographic MX Graphics
New for 2023- Both full custom and semi custom kits can now be printed with a full holographic base. All white parts of print will show as multicolored holographic, while printed colors will have a subtle shine through. Also available in a Silver Chrome Base.
Shop Holographic MX Graphics